Over 2,000 reasons to say Thank You!
SPIROMICS originally enrolled 2,982 participants, for a three-year study of current and former smokers and individuals who had never smoked. As a comprehensive study, we deeply appreciate your contributions and time. We couldn't do this without your help, visiting our clinics, having radiographs taken, performing breathing tests, and letting us collect samples.
Since its original funding, SPIROMICS has expanded participant follow-up with an additional clinical visit and added optional studies to investigate things such as exacerbations of COPD.
Your participation continues to help us generate new best practices in respiratory care and understand the differences between individuals when it comes to lung health and COPD.
Our ultimate goal is to discover targeted approaches to COPD treatment and prevention, to help save and improve lives around the world. We couldn't do this without you!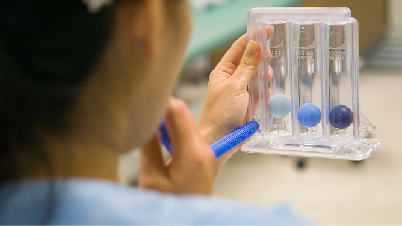 Words of appreciation from our Researchers
"Thank you all so much for continuing to be part of the SPIROMICS team! Your contributions over the years have made a real difference to COPD and we are very grateful." 
- Prescott Woodruff, MD, MPH, University of California, San Francisco
"Understanding COPD better will help us to develop new treatments. Thank you for supporting COPD research and making the SPIROMICS study possible!" 
- Lisa Postow, PhD, National Heart, Lung, and Blood Institute
"SPIROMICS has been a study unlike any other and its success is tied to all the wonderful, dedicated study participants like you! Thanks to all of you for your time, your stories, and your generosity — some for 10+ years and counting!" 
- Christine Nguyen, CCRP, University of California, San Francisco
"We are so excited that so many of you have chosen to participate in this important study. Your participation will help so many future patients." 
- MeiLan Han, MD, MS, University of Michigan
"On behalf of UAB and The Lung Health Center, we would like to take this opportunity to sincerely say thank you to all of our participants. We could not do this without you."
- Michelle Williams, LPN, The University of Alabama at Birmingham
Do you have a question or comment about SPIROMICS?
Please feel free to contact your Clinical Site at any time.